McAree Engineering is a leading manufacturer of large-scale HVAC ducting, with clients across a wide range of industries. We use the latest developments in computerised technology to design and manufacture special duct fabrication. Our incredibly experienced team of designers specialise in creating ducting exactly to your specifications, ensuring the highest air quality for your business. Using the latest version of 3D Solidworks, they can create bespoke ducting designs which are then passed through to our skilled engineers for the manufacturing stage.
Top of the range laser cutting machinery as well as the very best in press brake machines, punching machines and rollers allow us to create components in both galvanized and stainless steel in both spiral and fully welded formats. With capabilities from 100mm to 4000mm diameter, and the ability to laser cut and fold up to an incredible 6m length of steel, we can produce any shape or configuration of ducting that you may require. Individual components such as offsets, reducers and dampers are also available to order in both galvanized and stainless steel.
Quality is of paramount importance to our clients, so McAree have constantly strived to improve quality standards throughout our industrial ducting design and manufacturing processes. We are delighted to have achieved ISO9001 status, as well as approval by SMACNA (Sheet Metal and Air Conditioning Contractors National Association).
The SMACNA Association was founded in 1943 to establish minimum HVAC installation standards and a commitment to a higher level of installer competence. Quality workmanship and total job performance value are paramount to SMACNA contractors. They result naturally when trained SMACNA contractors apply their unequaled understanding of sheet metal manufacturing, fabrication, and installation. McAree Engineering has also achieved the OHSAS 18001 certification for the highest standards of occupational health and safety for its employees.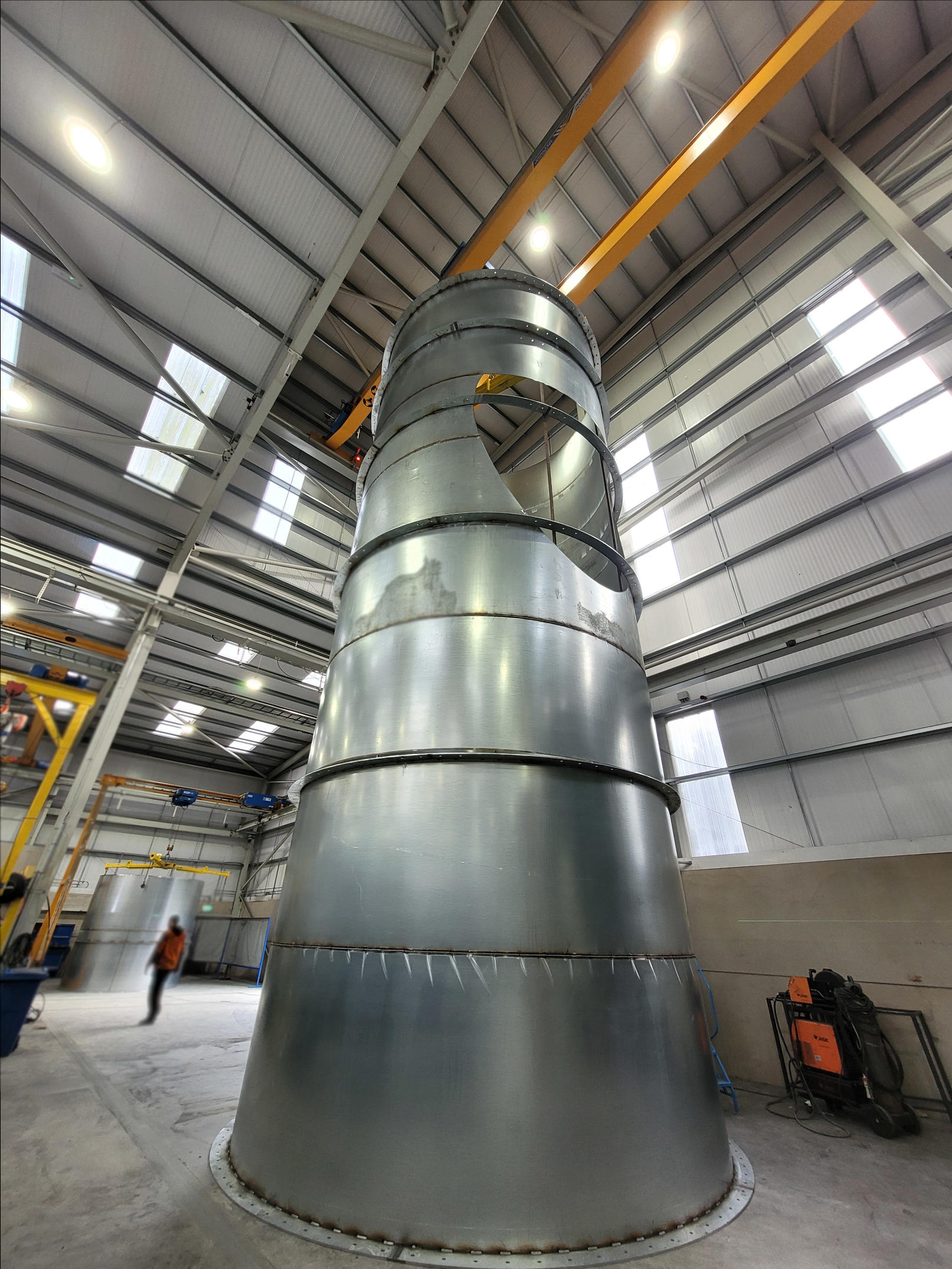 Can't Find What You're Looking For?
Ask our professionals for help